At SOBO we believe that sustainability is integral to our success, and we are dedicated to making our company as eco-friendly as possible.  We continuously strive to ensure that our environmental, social, economic and human sustainability elements are in balance with each other. Our commitment to sustainability is fundamental part of our company's operations and our core values.
We are committed to protecting the environment, promoting social justice and economic development, and maintaining the health and well-being of our employees.
Here are some of the examples of how we strive for sustainability in every aspect of our work.
Human Sustainability
We are committed to making sure that our employees have a safe and healthy work environment, with regular safety training and monitoring of working conditions. We also strive to make sure that our employees are given the opportunity to progress in their careers and are treated with respect.
When only possible we offer our employees flexible work arrangements, including full time working from home and working from aboard, to enable them to better balance their work and personal commitments. Furthermore, we offer competitive salaries and support our employees in their mental and physical health, with regular health and stress-management measures.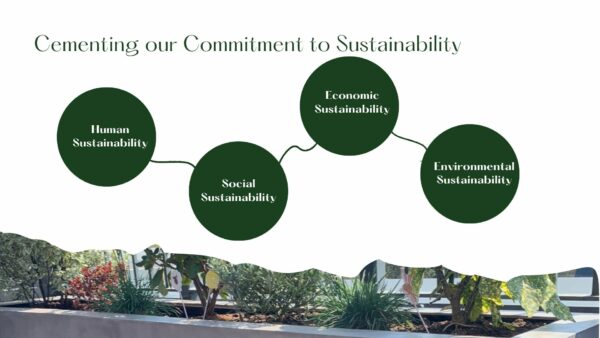 Social Sustainability
We are dedicated to making sure that our business practices are socially responsible. We ensure that all our employees are treated fairly and have equal opportunities. We strive to hire locally, purchase from local shops, collaborate with local businesses and trades to create a positive impact on our local communities.  Our products and services are fairly priced and we encourage our employees to  participate in social events and activities, such as charity walks, fundraising campaigns, and community outreach initiatives. We are strongly committed to support women's rights and strive for gender equality.
Economic Sustainability
At SOBO we understand the importance of economic sustainability and strive to ensure that our business practices are economically responsible. We  work in close partnership with local businesses and  provide our customers with quality products that are fairly priced. Additionally, we are always looking for ways to use our resources efficiently and to reduce costs. We create good-quality jobs, providing our employees with long-term employment opportunities.  We offer competitive salaries and benefits to our employees. We invest in research and development, to ensure our products and services are always at the cutting-edge of technology.  We invest in new technologies and processes to improve efficiency and reduce costs. We use digital tools to automate our processes and streamline our operations.  We strive to reduce our energy consumption and environmental footprint. We collaborate with other businesses to create innovative products and services.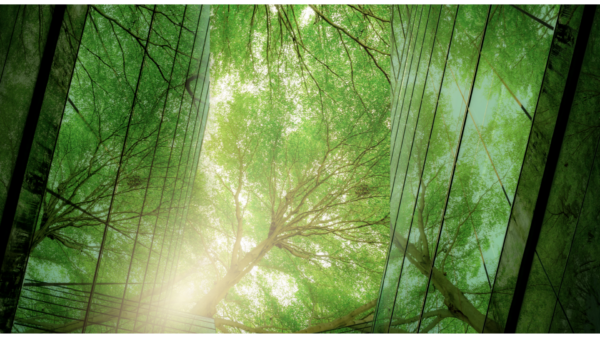 Environmental Sustainability
We understand the importance of protecting our environment, and as such we make sure that we take every opportunity to do our part. We are proud  that we have been using recycled materials such as cork, glass and stones for our flooring systems.  We also aspire to minimise the use of harmful chemicals in the our flooring systems. Additionally, we have implemented a waste management system to ensure that we are reducing our carbon footprint. We prioritise the use of eco-friendly materials, equipment, and technology in our installation processes.  We recycle and reuse materials wherever possible.
In an age where eco-friendliness and energy efficiency are becoming increasingly important, our flooring systems offer the perfect solution. With their superior heat permeability (30% more heat permeability when compared to other flooring types), they require much lower temperature to heat up and keep warm, making them more energy efficient and reducing energy bills.  Our flooring systems are compatible with underfloor heating systems and are  perfect when used with heat pumps. The heat pumps operate on a lower temperature than the traditional heating systems, which is not a problem for our flooring system as our floors, due to their heat conduction nature, need a much lower temperature to heat up and keep warm.
Our Microscreed EVOLUTION which is a cement and resin based compound,  contains 0.01 %  (by weight) volatile organic compounds (VOC).
Our ECO POUR  flooring system is a balanced mix of natural components: cork, vegetable oil and biopolymer binding agent. Furthermore, these natural materials are renewable, and therefore environmentally friendly. It has a very low emission certificate and a certificate of compliance with ''Exemplary'' criteria on VOC emission of BREEAM International; New Construction 2021, Technical Manual – SD250: Hea 02 Indoor Air Quality.
Our TERRAZZO, both cement and resin based terrazzo systems are composed of zero VOC materials. Additionally, our product enhanced sustainability is performed by using glass chippings from glass recycling or natural stone.
Furthermore, our floors are durable, stain-resistant and can be easily maintained with PH-neutral products, which leads to reducing the amount of chemical cleaning agents used in homes or commercial properties.
Moreover, the probability of our floors being sent to landfill waste is almost zero. If after many years you wish to renovate your property and change the flooring, there will be no need to remove it. There will be no creaking nor crumbling, as you would experience with other type of flooring system, so it can either be renovated and brought back to life or covered directly with other types of flooring.
Not only our flooring solutions offer eco-friendly and long-lasting effects, but our microcement which can be applied on the walls, ceilings and furniture, is stain-resistant, and can be regularly cleaned without losing its aesthetic features, making it superior when compared to paints, wallpapers, or laminated furniture.
Our floors offer the ideal solution for modern, eco-friendly and energy efficient homes.
At SOBO we strive for sustained development and work continuously on introducing even more products meeting the needs of the FUTURE!