At SOBO we believe that sustainability is integral to our success, and we are dedicated to making our company as eco-friendly as possible.  We continuously strive to ensure that our environmental, social, economic and human sustainability elements are in balance with each other. Our commitment to sustainability is fundamental part of our company's operations and our core values.
We are committed to protecting the environment, promoting social justice and economic development, and maintaining the health and well-being of our employees.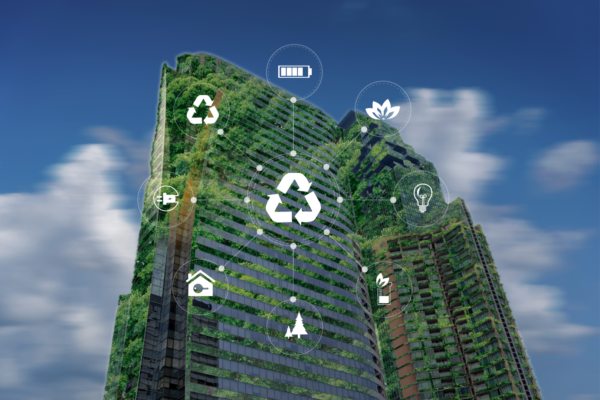 In an age where eco-friendliness and energy efficiency are becoming increasingly important, our flooring systems offer the perfect solution. With their superior heat permeability (30% more heat permeability when compared to other flooring types), they require  much lower temperature to heat up and keep warm, making them more energy efficient and reducing energy bills.  Our flooring systems are compatible with underfloor heating systems and are  perfect when used with heat pumps. The heat pumps operate on a lower temperature than the traditional heating systems, which is not a problem for our flooring system as our floors, due to their heat conduction nature, need a much lower temperature to heat up and keep warm.
Our Microscreed EVOLUTION which is a cement and resin based compound,  contains 0.01 %  (by weight) volatile organic compounds (VOC).
Our ECO POUR  flooring system is a balanced mix of natural components: cork, vegetable oil and biopolymer binding agent. Furthermore, these natural materials are renewable, and therefore environmentally friendly. It has a very low emission certificate and a certificate of compliance with ''Exemplary'' criteria on VOC emission of BREEAM International; New Construction 2021, Technical Manual – SD250: Hea 02 Indoor Air Quality.
Our TERRAZZO, both cement and resin based terrazzo systems are composed of zero VOC materials. Additionally, our product enhanced sustainability is performed by using glass chippings from glass recycling or natural stone.
Furthermore, our floors are durable, stain-resistant and can be easily maintained with PH-neutral products, making them ideal for both residential and commercial spaces.
Moreover, the probability of our floors being sent to landfill waste is almost zero. If after many years you wish to renovate your property and change the flooring, there will be no need to remove it. There will be no creaking nor crumbling, as you would experience with other type of flooring system, so there will be no need to remove it. It can either be renovated and brought back to life or covered directly with other types of flooring.
Not only our flooring solutions offer eco-friendly and long-lasting effects, but our microcement which can be applied on the walls, ceilings and furniture, is stain-resistant, and can be regularly cleaned without losing its aesthetic features, making it superior when compared to paints, wallpapers, or laminated furniture.
All products used for our flooring system maintenance are PH-neutral, which leads to reducing the amount of chemical cleaning agents used in homes or commercial properties.
Our floors offer the ideal solution for modern, eco-friendly and energy efficient homes.
If this subject is close to your heart then click HERE to read more about how at SOBO we strive for human, social ,economic and environmental sustainability in every aspect of our work.