Concrete is a symbol of durability. In recent years concrete has become a top desired material by interior designers and is considered as a premium material. SOBO offers high-quality GRC concrete with the best parameters.
Perfectly smooth surface with natural concrete discolouration create a modern and stylish look which adds great value to any interior. Concrete worktops and islands can be made in traditional kitchens as well as in modern, simple and industrial interiors. The thickness of the table top and its dimensions are practically unlimited. Larger concrete countertops require reinforcement to increase the strength of the countertop.
At SOBO we can mould and cast concrete into any shape and design.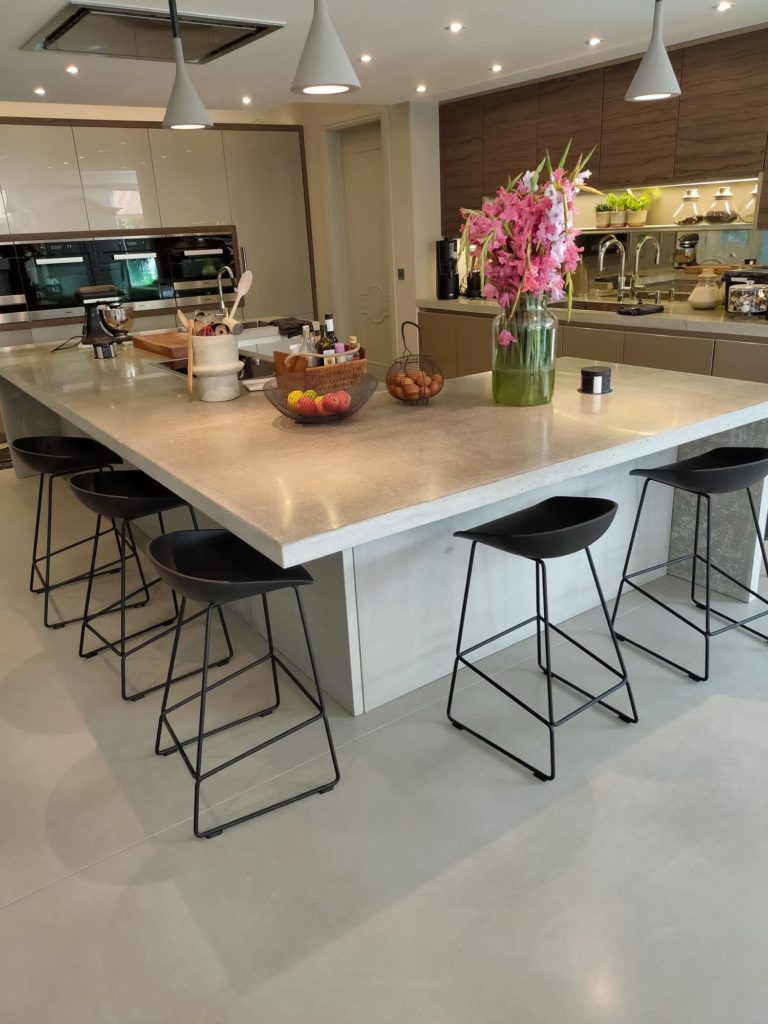 Benefits of cast concrete:
• Durability and very high resistance to scratching and mechanical damage.
•Low water absorption.
•The worktops do not discolour and do not lose the colour depth obtained originally. Concrete worktops offer the warmth and depth of colour that is impossible to achieve in granite, marble or conglomerate countertops.
•Easy care, all you need is a damp cloth and light chemicals.
•Uniqueness, each cast concrete item is one of a kind.